My name is Randy Wouters and my family moved to Palm Bay when I was seven years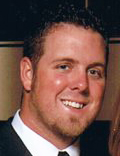 old. I have an older sister, Stephanie, a younger brother, Ryan, and I have a twin brother named Rusty, which is how most people recognize me; as the twin. Rusty and I have written songs since the age of 15 when our youth Pastor gave us his acoustic guitar. I went to Palm Bay High and graduated in 1999. I received a scholarship to go to Florida State University where in January 2001 I surrendered my life to Jesus Christ.
I had the Christ centered upbringing but didn't have the personal relationship God intends all of us to have until that time. During my years in college God gave me opportunities to hone my musical skills for His benefit. I learned how play the bass- guitar, drums, and found a leadership role in a Christian rock band for 7 years, all the while developing skills that would be pertinent to leading worship. I met my amazing wife, MaryCarson, on the first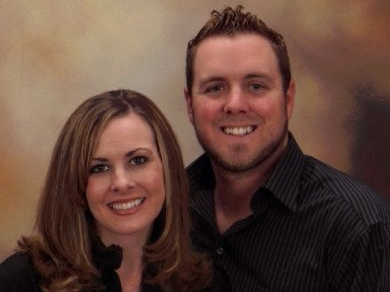 date of a summer tour in 2005, when I came off tour I wasted no time asking her to marry me. We were married the next July, 2006 and found a home church in Palm Bay. I joined the worship team as a guitarist and began leading songs. MaryCarson and I were then asked to come on staff as the youth directors. After two and a half years of leading the youth group, I started feeling God's call in my life change to focus on leading worship. It wasn't easy leaving something that we poured our lives into but when God's on your side who can be against you? After meeting with Pastor Jim Campbell, God gave me a sense of peace and new purpose for this season in my life. I'm very excited to see what God's going to do in this wonderful church and the lives He will change in the process.
FAQ's:
Birthday: 12-08-1980
How long have you been married? Since July 22, 2006
Do you have any children?

We have an awesome son William "Beckett" Wouters born July 10th, 2009 and a yorkie- dachshund mix named Sebastian. He's a Dorkie!
What instruments can you play?
Vocals, Guitar, Bass guitar, Drums, Piano
How long have you been leading Worship?
I have had the pleasure of serving God in worship for only a few years, but in that God has used me to build two different bands and coach them to a functional proficiency. My heart lies in helping others draw closer to God through the experience of worship.