KIDzone
Designed to put kids in the zone...Check out the video below
KIDzone is a safe, secure environment where children learn about God and His love for them. We study the bible together. We believe that when kids learn about God and His Word, it strengthens families. KIDzone is designed to be exciting, and valuable to your child. It also allows you, as a parent, the freedom to enjoy morning services while your child is in a secure place, surrounded by people who love and care for them. Just follow the signs or ask someone to direct you to the KIDzone area. Our personalized check-in will ensure that your child is cared for in a safe, secure, kid-friendly atmosphere.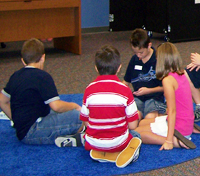 What happens?
It's good to show up about 10 minutes early. We'll check you in at computer check-in stations and give you a tag with a number that matches the tag we have for your child, and you must have that tag to pick them up. Safety is very important to us. We want you to feel confident and free from distractions as you worship with us on Sundays.
While the adult worship gathering is happening, KIDzone kicks into gear full force to impact kid's lives. We have some small group time where they can build meaningful relationships with other kids and with committed KIDzone Team Members that really care about making an impact in the lives of young people. Then we also have large group time. There's music, Bible study, goofy & thought-provoking videos, and fun activities all designed to make sure your child can remember and apply what they learn about God, His Son, His Spirit and His Word. We aren't interested in just baby-sitting, we are interested in making the most of every opportunity to positively influence your child in ways that, we hope, show themselves throughout the week at school, at home and on the playgrounds of Palm Bay.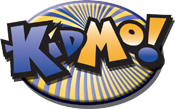 What type of things do you use to teach them?
What the kids participate in is a fun, upbeat curriculum called KIDMO (check it out here). Kidmo is designed to use creatively styled media, energetic music and engaging activities, similar to what they see every day, to teach Biblical truth and lessons that they remember throughout the week.
KIDMO is designed to be very worker friendly, because we want our Team Members to expend their energy getting to know your child and become a supportive influence to help reinforce the truth that you, as parents, are teaching them at home.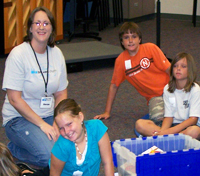 Interested in being a part of this awesome ministry or just have some questions about the whole thing?
Email or talk to her on Sunday morning. You can also fill out one of our communication cards and drop it in the offering basket at the end of the service and someone will contact you.
Here's a video about how we do KIDzone at Bay West: